Services | Transformational Business Coaching
The marketing gurus say I'm supposed to sell you my "proprietary process" and "proven system" for guaranteed results.
Screw that.
I'm not interested in slapping you with another strategy to "Transform Your Business In 5 Easy Steps" or "How to Book a Shit Ton of Clients In 30 Days."
Don't get me wrong. I'm a Strategy Geek. I'm the Queen of Action.
But putting action before intuition is ass backward. Those "strategies" limit your potential if you aren't creating from infinite possibilities first.
Tangible Results Start With Being You
This is an invitation to experience YOU and create tangible results in a way that transcends anything you've ever dreamed possible.
We'll embark on an anti-process that begins and ends with the experience of being and creating YOU.
The Anti-Process
I will not squeeze you through my agenda or anyone else's. But if I HAD to break it down into steps (goddess help me!) this journey of co-creation looks something like this: 
Un-Step #1 – Create the Space For "What-If" and "Both-And."
We conjure a space of creativity, court the muse, invoke the magic of Inspiration, Curiosity and Play.
You hold your intention loosely, inviting something even greater to appear…something so outside the realm of your perception that it had never even occurred to you.
Meanwhile, I follow my intuition and curiosity to draw out your Genius by "flipping over stones." What's under that one? What's hiding underneath this one?
Together, we blast open the confines of "reality" and fly into…
Un-Step #2 – Journey Into the Beyond-o-verse
We step out of this reality and propel ourselves outside this universe, into the Beyond-o-verse and beyond into the cosmic ooze of Infinite Potential, the energy that creates worlds.
Our allies will be the crazy, the ridiculous, the illogical. We're inviting the moonshots that break you out of the box of limitations and what you think is possible, what you've done before, and what you've seen others do.
We uncover what you're being, the essence of what you are, no matter what you're doing.
And then…
Un-Step #3 – Ground Possibilities Into Reality
We create from the space of Infinite Possibilities. Choose from what's really on offer and ground it with inspired actions, soul aligned marketing strategies and a message that penetrates the heart of your soulmate clients with a call they cannot deny.
Whatever you create will be truly, utterly, deliciously yours, fueled by the divine purpose you've always been and the knowledge that there's nothing you need to "do" or change to be that.
Ready to Learn More? Apply for a Wild Creation Session here.
Your Journey, Your Life, Your Agenda
I don't have an agenda and there's no fixed plan – because that's what's been limiting your possibilities and preventing you from finding your true expression in business.
But I have complete trust that following our excitement, curiosity, and inspiration is the compass to your truth.
We'll be led by wonder to discover and clarify what illuminates you with the light of a thousand suns.
The anti-process is how we write YOUR own agenda.
If I promised you a specific outcome, I'm either lying or limiting your potential.
Hell yes, I can show you how to double your price (and get it), book more clients, and craft an irresistible offer. But creating this from inside your current box of limitations could lead to a life and business that isn't aligned with your truest essence.
Truth: I refuse to feed you strategies that move the needle a little bit today, when I know that something else entirely, amazingly, ridiculously outrageous and FUN is possible.
And that something is just around the corner if you know which stone to flip. And (lucky you!) I have a knack for that.
Wouldn't you rather change the world?
Wouldn't you rather create yours?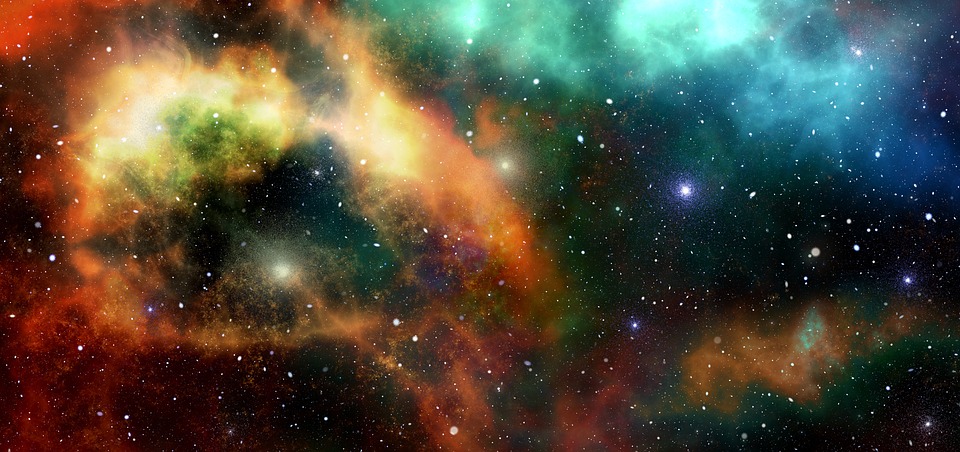 Choose Your Own Adventure
Create your choices. Choose beyond what's possible.
What do you want to create?
You will have tangible results, just like Natalie, Sharon, and Evan. But it's not my place to tell you what your outcome should be. You're one-of-a-kind and so is your journey.
Natalie came to me with the intention of articulating her brand message and growing her podcast audience of intuitives, empaths, and healers. She ended up literally hosting a funeral for her old brand, connecting with the Trueprint of her business to rename, rebrand, and embark on an adventure of building a multi-media production company. She launched a collective and created online courses co-created with nature spirits.
Lindsay started with the intention of creating a sales funnel for her career and life coaching business. She ended up choosing to become a poly-friendly alternative relationship coach with a whole new niche so aligned that growing the business felt effortless.
Sharon came to me for help with shifting from her successful therapy practice into a coaching business. She embraced her identity as a witch and incorporated magic, rituals, and retreats into her comprehensive online offerings and is currently writing a workbook to reach an even greater audience.
Evan began with the intention to grow his business as a children's musician by raising his prices and streamlining his sales funnel. He's now transitioning into facilitation and training for corporations, using magic as a metaphor to illustrate the power of perception, focus, and the exploration of creativity and possibilities.
Within a single session, Chelsey, Millie, and Lisa were able to articulate a story and a suite of aligned, profitable, high-value offers designed to attract their soulmate clients in a way that's authentic, inspiring and effective.
Where do you want to go?
Schedule a Wild Creation conversation and let's find out!
Beyond the Beyond-o-verse
12 Months and 26 Sessions
---
Pack your bags! We'll go as far as you desire to create and sustain the momentum of your Wild Creation.
Explore the infinite possibilities and choose the expression of your true essence through your work.
We'll then ground your vision with an inspired action plan…and BOOM! Watch the magic unfold.
$9,100 or 12 payments of $773
Galaxy Tour
6 Months and 14 Sessions
---
Activate and alchemize your Wild Creation with the same excitement and inspiration as the Beyond the Beyond-o-verse package…with a selective focus for a more condensed experience.
We'll craft your message, create a soul aligned marketing routine and/or launch inspired offers. 
$5,500 or 7 payments of $800
Moonshot Journey
Monthly Ongoing, No Commitment
---
Take the leap into your Wild Creation with consistent monthly support and guidance. 
This monthly coaching agreement gives you maximum flexibility with no commitment.
Play month-to-month, for as long as you like.  
$950 per month for two sessions
Ready to Learn More? Apply for a Wild Creation Session here.