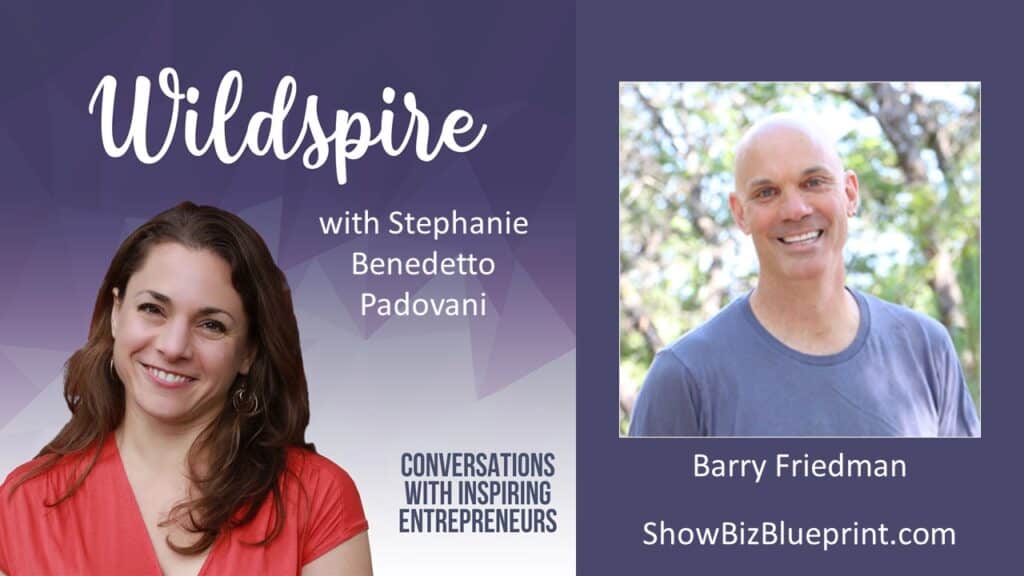 The unstoppable Barry Friedman is an international juggling champion, speaker, internet marketer and product launch expert. Check out his impressive bio below. He blows my mind!

We've been friends for many years, so I was counting on him for a mega-dose of entertainment and inspiration with his characteristic heart-felt delivery, and Barry doesn't disappoint.

Our conversation begins with an exploration of "alchemy" for the next chapter of life, the opportunities of a post-COVID world, and what it means to leave a legacy that extends far beyond your children and grandchildren.

This is a meandering and thoroughly enjoyable conversational adventure filled with colorful antecdotes, challenging questions, vulerable moments and oodles of HEART.

---
Listen and download the podcast here:

---
In this conversation, we touch on:

How the chinks in your armor form the mosaic of your life.


The upside of the COVID-19 pandemic and what you can take with you into the new normal.


Barry's quick test to separate good ideas from bad ones.


Dealing with the devil of "Who am I to do this?" thinking.


Barry's "Life First" routine and how daily time spent "swinging for the fences" has resulted in unbelievable connections, opportunities and profitable ventures.


Instant gratification versus leaving a legacy for multiple generations.


The power of leading by example when you have the courage to be seen and express yourself honestly.


The life-changing mental health "diet" Barry insists every coaching client follows.
Meet Barry Friedman, Entertainer, Marketer & Launch Coach

As a life-long entrepreneur, four-time World Juggling Champion, six-time TED speaker and guest on over 250 national television shows, including The Tonight Show with Johnny Carson as the Raspyni Brothers, Barry Friedman knows a thing or two about taking fast-action. He's the king of swinging for the fences and playing bigger.

Between 1982 and 2016 he toured the world doing high-profile shows for corporate audiences, television shows and opening acts for dozens of celebrity headliners including Robin Williams, Patti LaBelle and Howie Mandel.

He's used those same marketing chops to run multiple six-figure online businesses. Barry is currently a Launch Club Coach with Jeff Walker's Product Launch Formula program, and the inspiration for entertainers at ShowBizBlueprint.com.

"What's it look like to play a little bigger?" – Barry Friedman

Connect with Barry:

Website: ShowBizBlueprint.com

Youtube: https://www.youtube.com/channel/UChkEQRxrdcv9lSanZcTuMig

Facebook: https://www.facebook.com/TheShowbizBlueprint/
---
Subscribe for updates to the Wildspire Conversations podcast here: https://www.theawakenedbusiness.com/wildspire-podcast/