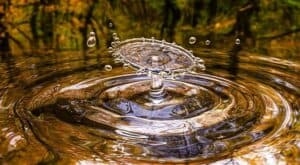 I'm so done with "marketing" these days that it isn't even funny.

I don't want more strategies, unless they help me do what I'm already doing naturally and share it with more people.

I'm tired of following formulas that don't fit.

What I love to do is HELP PEOPLE.

I love seeing world-changing entrepreneurs have light-bulb moments that inspire them to create what they desire, which inevitably overflows into the world with joy and good-will.

That's a good time, am I right?

When I share the idea of creating transformational content and attracting clients by simply being who you are and doing what you do, people love it!

Then they inevitably ask, "But HOW do I do that?"

This requires real clarity about who you help and what you're helping them with first. (A topic I've been talking about a lot in recent articles.)

Once you've got that, get SPECIFIC. I mean, really specific.

A common mistake in creating content is being too general about the transformation you provide. For example, "I help women go from feeling anxious and overwhelmed to reconnecting with themselves."

That description could meet any number of women in any number of situations, and it doesn't show off your expertise. Being general also isn't incredibly helpful because there isn't enough detail for people to make the connections necessary to understand your value.

The best place to start sharing the transformational journey of your soulmate client is to talk about the real situations your soulmate clients are facing. And when you've got clients, this is easy!

Here's how to do it:

#1 – Think of one specific client, someone you LOVE working with so much you'd clone them if you could.

#2 – What specific challenges were they facing when they came to you? What exactly was happening in their lives? What prompted them to reach out? What did they want to create?

#3 – What did this specific client THINK they needed?

#4 – What do you know this specific client REALLY needed?

#5 – How did you help them do that, specifically? What steps did you lead them through?

#6 – What's your offer to help with this transformation? (Don't forget this piece!)

There.

Transformational client-attracting content.

You can use these questions with multiple specific clients. Or answer the questions that come up again and again, using this same framework.

Compare what your soulmate clients are doing that isn't getting results with what will actually get them results.

Describe the different individual pieces of the transformational journey, and the unique ways in which you help them.

There are a million angles from which you can talk about what you love doing, and once you get started, you'll probably think of more.

Now, I happen to have some client-playmates who don't deliver super-specific results for their clients.

(Before you assume that you're one of them, take a closer look. You probably DO create tangible, specific results for your clients — you just haven't been willing to talk about them.)

I'll use myself as an example here.

I create very tangible and specific results with people in my Wildspire Messaging program: client-attracting copy, potent offers, getting to consistent $5,000 and $10,000 income months without "marketing."

But I also do Wild Creation Coaching, where the results are far less predictable. And that's part of the fun!

In Wild Creation coaching, the coaches and healers I create with are called to Something Big, but they don't know exactly what it is yet. They're transitioning their practice online or creating something new, or perhaps just starting.

They're in the creation phase where we're playing with infinite possibilities. The results are often unexpected, in a good way.

One such client-playmate came to me wanting to grow her career coaching business, and ended up going back to school to be a therapist.

A therapist recruited my help transitioning into an online coaching business, and ended up reigniting her therapy practice with greater ease and more income.

It would be a disservice to these clients for me to promise them specific results in terms of clients and income — not only because they're in the experimental space, but because it would be limiting the results to what I think is possible. I see magic and miracles on the regular!

But I can still be SPECIFIC about the transformation that will occur, even if the tangible results aren't predictable.

I can tell them that they'll move from the place of doubt and uncertainty into playful, inspired action. They'll discover the path towards the creation they desire (that will be bigger and more amazing than they think now!) and take small steps towards it in a way that's aligned and joyful.

They will find their True North, get clear on what they'd like to do, who they'd like to do it with, and craft an initial offer that lights them up.

So even if you're creating more of an EXPERIENCE with clients than tangible results, you can still get clear and specific about the game you're playing and who you're inviting to play it with you.

This level of clarity will increase the response you get to your offers, content and ads immediately.

But you have to TELL PEOPLE what you're doing, specifically, to get these kinds of results. And to do that, you need to be clear about it yourself first.

I'd love to help you do exactly that.

Right now I'm seeking 5 experienced coaches, healers and experts for a beta-program creating one-on-one with me, taking them to consistent $5,000 or $10,000 months (depending on where they begin) by creating transformational content and sharing their soul story, attracting 3-5 client leads per week with "unmarketing" that's easy and natural.

Please contact me if you're interested and we'll have a chat to see if you're a match. (I'm being selective because I want to make sure everyone gets amazing results.)

Yours in creative play,

Steph