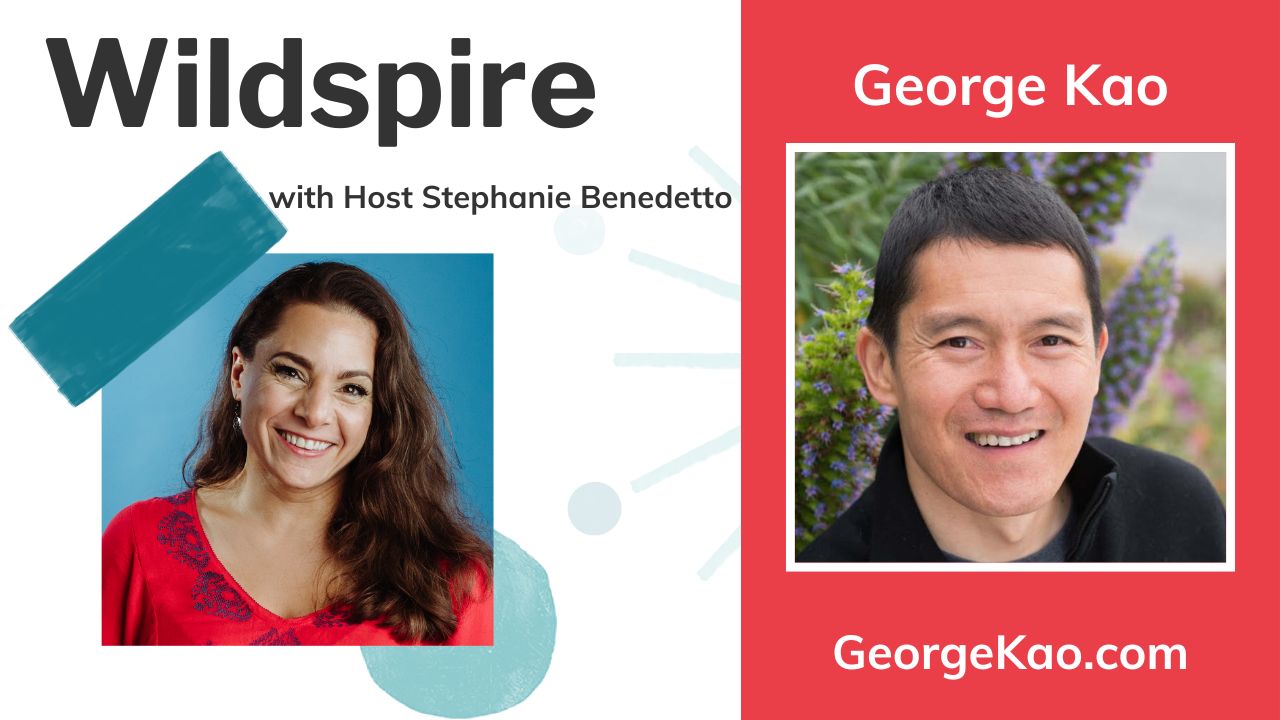 George Kao has become one of the go to teachers for spiritual entrepreneurs and heart centered business folks. His message of authentic business and joyful productivity is a refreshing alternative to the hustle and hype of mainstream marketing training.
In this conversation, George reveals the insecurities he still faces in his business and how he overcomes them, along with the secret he's discovered to find joy in work.
Here's some of what we explore:
The EADA acronym for productivity
Why you don't "need" to have a website or an email newsletter
How to enjoy the mundane and ordinary tasks of business you have to do
Secret to attract the best clients, boost your creativity and increase your longevity and success as a solopreneur
Dealing with the anxiety of staring at a blank page
How to generate flow on demand and consciously tap your genius
Listen to the podcast here:
How to Show Up In Your Spiritual Business With Purpose, Effectiveness and Joy
Joyful productivity increases your business success and sends out ripples of positive spiritual energy. George explains that joyful productivity doesn't mean just doing things that are fun and outsourcing the rest. His EADA model for productivity includes eliminating, automating and delegating (like most) but the secret ingredient is appreciation.
Appreciation is the heart of joyful productivity. You can never eliminate all the works that you don't find instantly fulfilling, but you can show up with gratitude and curiosity.
The seed I want to plant, the radical revolution I want to instill, is awakening to the fact that every task in every moment can be transformed into a sacred and possibly even joyful task…Wouldn't our lives be like heaven?" – George Kao
At any moment, you can cultivate the habits of appreciation and joyful persistence or the dread of an overwhelming To Do List. Joyful productivity is a practice that has allowed George to attract more interesting people, boost his creativity and enhance the sustainability of his career.
"This is life. Where else am I going to be right now? If I have to be here, I might as well transform this moment." – George Kao
It takes time to gain word of mouth recognition. For George, this only began to happen after nine years in business. While it can happen sooner, the more enjoyable your business, the more likely you are to stay in the game long enough to find success.
Train your experience of flow by scheduling it rather than waiting for inspiration to strike. George acknowledges his continuing reluctance to do videos and write. He overcomes this by practicing curiosity, setting aside self judgement and showing up to create on a schedule. When you show up day after day, flow shows up for you.
"Flow can actually be generated on demand through practice." – George Kao 
Meet George Kao, Coach, Mentor & Teacher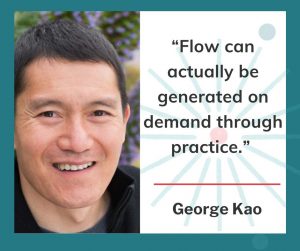 For over a decade, George Kao has been a trusted conscious marketing advisor to thousands of self-employed professionals, including coaches, consultants, and speakers. His mission is to raise the marketing effectiveness of those who prioritize integrity and compassion in their businesses.
George's specialty is helping people grow their online audience through authentic marketing, including social media, content distribution, and online courses. George has self-published 4 books, created 20 online courses, and has personally coached hundreds of clients.
For many heart-based business owners, George Kao is the go-to expert on the topics of authentic marketing, joyful productivity, and healthy money. George helps clients build authentic businesses, expand their visibility online, stabilize their income, and streamline their business so that they can experience more freedom and joy in their work.​​ You can access his best articles and videos via his website, www.GeorgeKao.com.
Connect with George
Website: http://www.GeorgeKao.com
Facebook: https://facebook.com/georgekaocommunity
LinkedIn: https://www.linkedin.com/today/author/georgekao
YouTube: https://youtube.com/user/georgekao
Instagram: https://instagram.com/geokao
Subscribe to the Wildspire podcast: https://www.theawakenedbusiness.com/wildspire