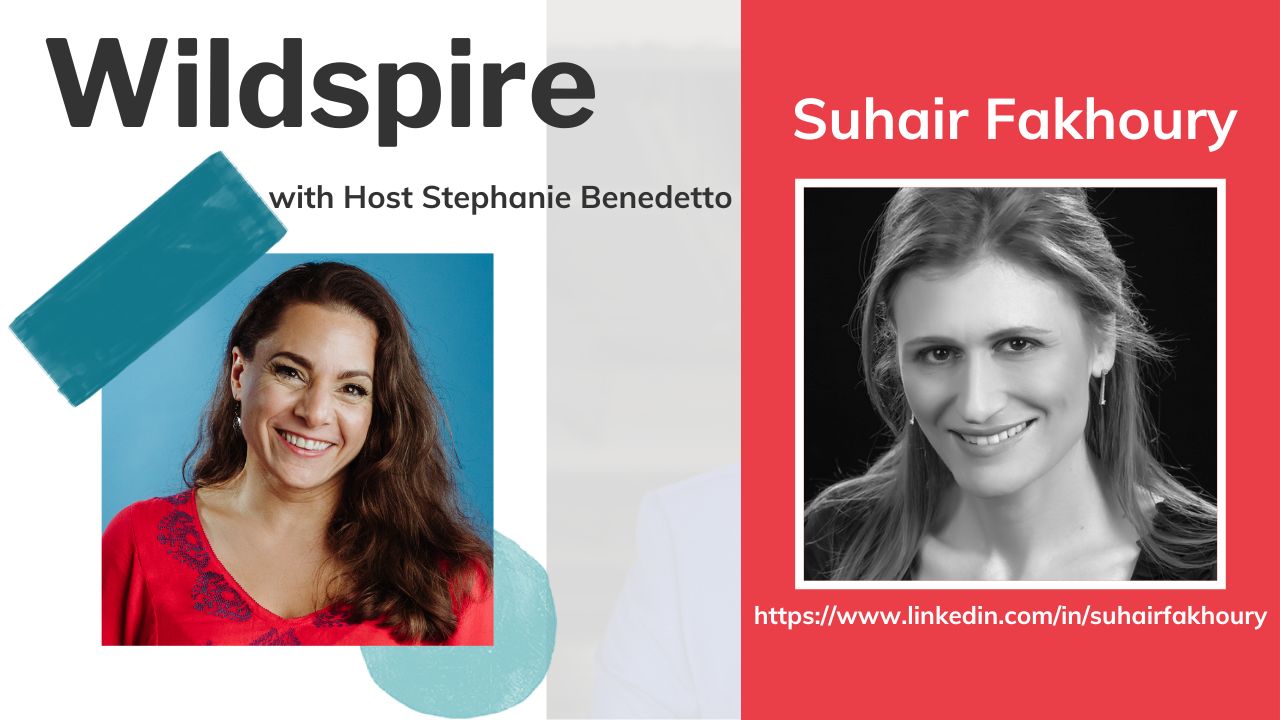 What is flow and can it be sustained?
I've been exploring this question with my friend and co-creator, Suhair Fakhoury, in one way or another for over a year. In this conversation, we deepen our inquiry to feel and see what meets us there, and we fall into the natural experience of flow in the process.
I invite you to listen for the feeling, rather than the words, for language is inadequate to describe what we seek. Listen to this conversation as if you're listening to music. If you feel it, even a little bit, you'll know what I mean.
Here's some of what we explore:
Going to the edge even when it shares the shit out of you
Effortless knowing
How to find clarity and let go of fear
Moving past resistance and obstacles
Discovering in flow in everyday moments
3 beautiful results of acceptance
Finding the magical option
Listen to the podcast here:
ow to Discover the Magic of What You Really Are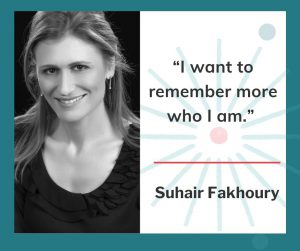 "There is no fear. The thinking disappears. It's just knowing. This is where it's effortless. You just know it and do it." – Suhair Fakhoury
What is flow? Suhair offers several descriptions of flow, including becoming one with the space, losing your sense of form, and becoming bigger than what you think you are. In flow, it feels as if anything is possible; there is no fear or thinking, only knowing.
What if you're actually always in flow? Flow seems to be found where there is no resistance, where there is ease, even if it's not easy. In flow there is acceptance, and if you'd like to change something, you can shift it without resisting it as an obstacle.
"Flow happens when I find my peace with whatever I was resisting." – Suhair Fakhoury
Flow is discovered with acceptance. It's saying yes by accepting what you refuse to accept, and it brings a release of tension and an expansion.
One of three paths will open when you truly accept a "problem":
It disappears – The problem is no longer an issue and you wonder why it seemed like a big deal
New choices and possibilities – Your vision expands to see more
Magical option – Something shifts and the impossible becomes possible
"I wasn't looking for it [flow]. We found each other." – Suhair Fakhoury
Flow is often noticed first in discrete areas. Many find the experience of flow most easily in art or sports. Suhair began to notice flow in tennis; when she had her best shot ever, it seemed as if the world slowed down. She began to study and explore this space of flow, wondering about its application to teaching, and sharing what she's discovered now feels like a calling.
The experience of oneness opens up the magical option in flow. It's both humbling and empowering when the difference between you and something external disappears. You are a drop in the ocean, and an ocean in a drop. Suddenly you're living fully and there is nothing to do or be.
When we think about what we should do or what should happen, we take ourselves out of the experience of flow. Noticing brings us back into the space of awareness, dropping everything that is not your true nature.
Ask, "Who am I?" not to get an answer, but to find the feeling of what you really are. Even a tiny glimpse of this is beautiful and life changing. As a part of being human, we forget who we really are every day, but it doesn't take it away.
"Getting connected with the reality of who we are, this is what i want to come close to. It's the longing to want to be it and remember." – Suhair Fakhoury  
Meet Suhair Fakhoury, Coach
Suhair is a Certified Professional Co-Active Coach (CPCC), a Certified Innovation Coach and, a Professional Certified Coach (PCC) accredited by the International Coach Federation (ICF).
Suhair partners with individuals to support and amplify natural strengths as well as transform limitations to achieve personal and professional success. Her approach is unique to each person focusing on one's own nature, behavior and mannerisms, tapping into one's potential for a higher performance rate. Areas of coaching specialization include: Leadership, Innovation and Creativity, Communication, Confidence, Mindfulness and Self Awareness.
Previous to her coaching career, Suhair's experience included time with Accenture which provided her with a solid foundation to expand into several management roles in the consulting and financial services industries.
Suhair is a painter using art as a doorway for deeper and richer self-expression. Suhair lives with her family in Abu Dhabi – UAE, speaks Arabic, English and studied French. Suhair enjoys reading, cooking and playing tennis.
Suhair is a strong believer that when we align with who we are, we become an unstoppable force of nature.
Connect with Suhair
LinkedIn https://www.linkedin.com/in/suhairfakhoury
Resources mentioned
Sane: Getting Real With Reality by Clare Dimond
Reinventing My Life & Business
Subscribe to the Wildspire podcast: https://www.theawakenedbusiness.com/wildspire