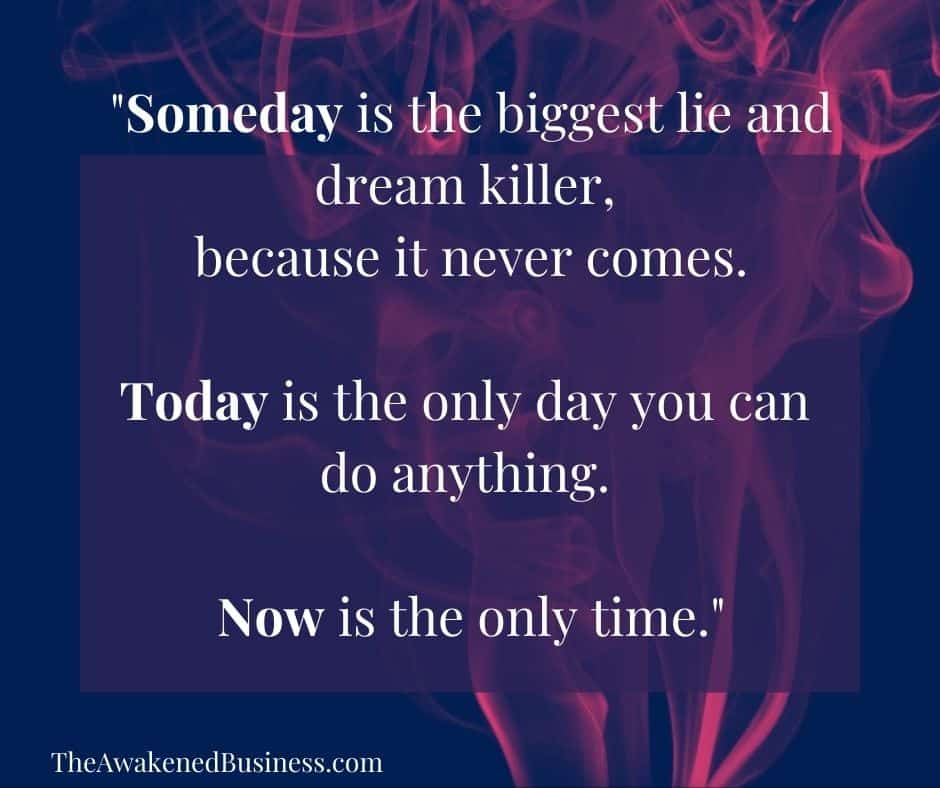 When you're feeling stuck and unsure about what it is and how to do it, the clues are there, but you can only find them by skipping steps and doing it WRONG.
(It's not actually wrong, but it might feel that way.)
I spoke with a beautiful young coach who doesn't feel his message is connecting in a way that creates clients.
He told me about a conversation he'd with a potential client who wanted to be a coach.
"Who wouldn't love working with people who want to help people?" he said.
I could feel the possibility for him to help these people become powerful coaches just waiting to emerge.
"Would you like to train coaches?" I asked.
He stared at me. "Well, not now," he said. "Someday."
A few days later, in conversation with another coach, we discussed what she'd like to get out of working together.
"Once I have a constant flow of clients, I'd like to work on my own writing."
It was another Someday Project.
Someday Project Stuckness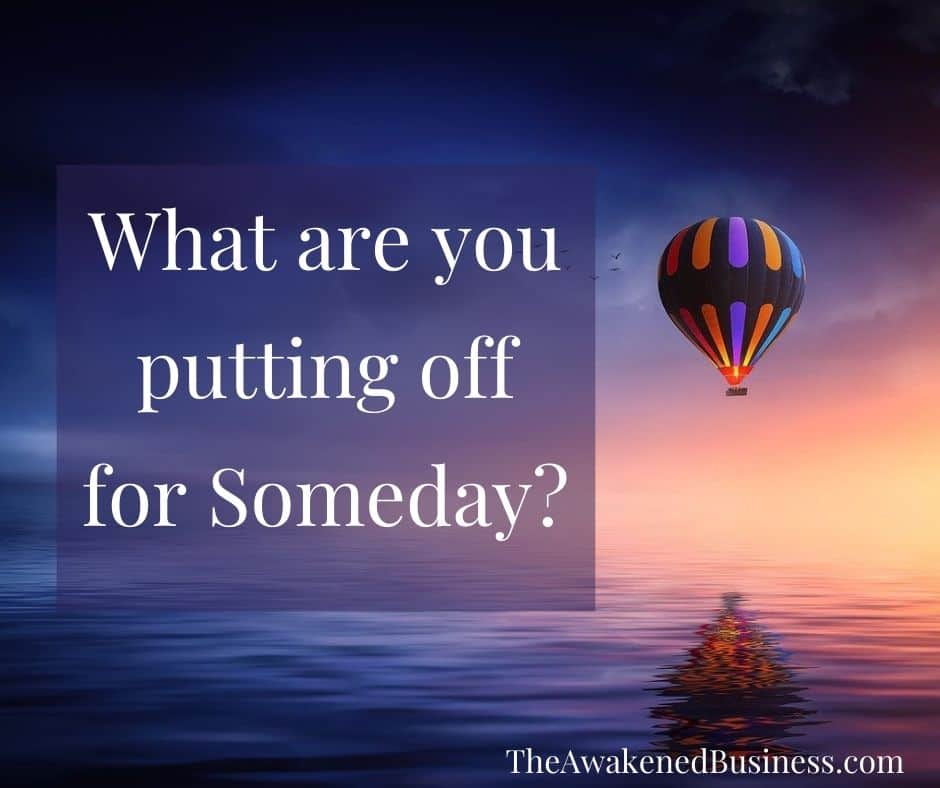 After you do the Things You Need To Do, then maybe you get to do what you really want.
A big part of what has you stymied and feeling stuck is denying what you REALLY want by putting it off for "someday."
The mind makes up a sequence of events to get from where you are to where you want to be, and it makes up what you have to do to get there.
But the truth is, you don't know!
Are you doing something as a means to an end, rather than for the thing itself?
Coach #1 was putting off his desire to train coaches until he had more credibility and experience.
Coach #2 was putting off her own writing projects until she didn't have to focus on her business growth.
When you go after what you REALLY want, not just what you think needs to happen to get there, you'll move further, faster, with clarity and inspiration.
And if you really do need to accomplish those other things, you'll do them. Sometimes at the SAME TIME.
Coach #1 can help coaches with their personal and business goals, and learn more in the process to develop his training program. He can recruit coaches NOW as a focus group to learn about their challenges and discover how to help them by actually doing it.
Coach #2 can use writing as a way of attracting clients, allowing the fulfillment of her writing goals to be the vehicle for getting clients and making money.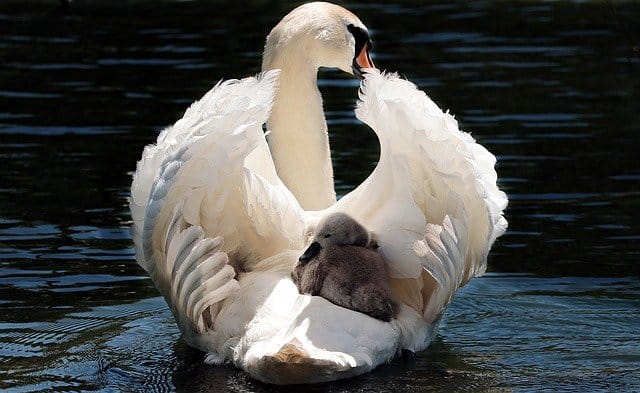 Someday is the biggest lie and dream killer, because Someday never comes.
Today is the only day you can do anything.
Now is the only time.
Uncovering fun and creative ways to pursue your inspiring Someday Projects now – while also meeting your money, time and energy needs – is just one piece of what I create with my client-playmates to help them fall deeply in love with their businesses and reach consistent monthly income and client flow with play and ease.
I have a flexible 3-6 month coaching and messaging journey for coaches, healers and change-making entrepreneurs working with me 1:1 (and in the brand new Play Circle membership community!) to unleash their irresistible message and attract soulmate clients with joyful (un)marketing, no hype or hustle required. If this sounds good, contact me and we'll have a chat to see what emerges. 
Yours in creative play,
Steph