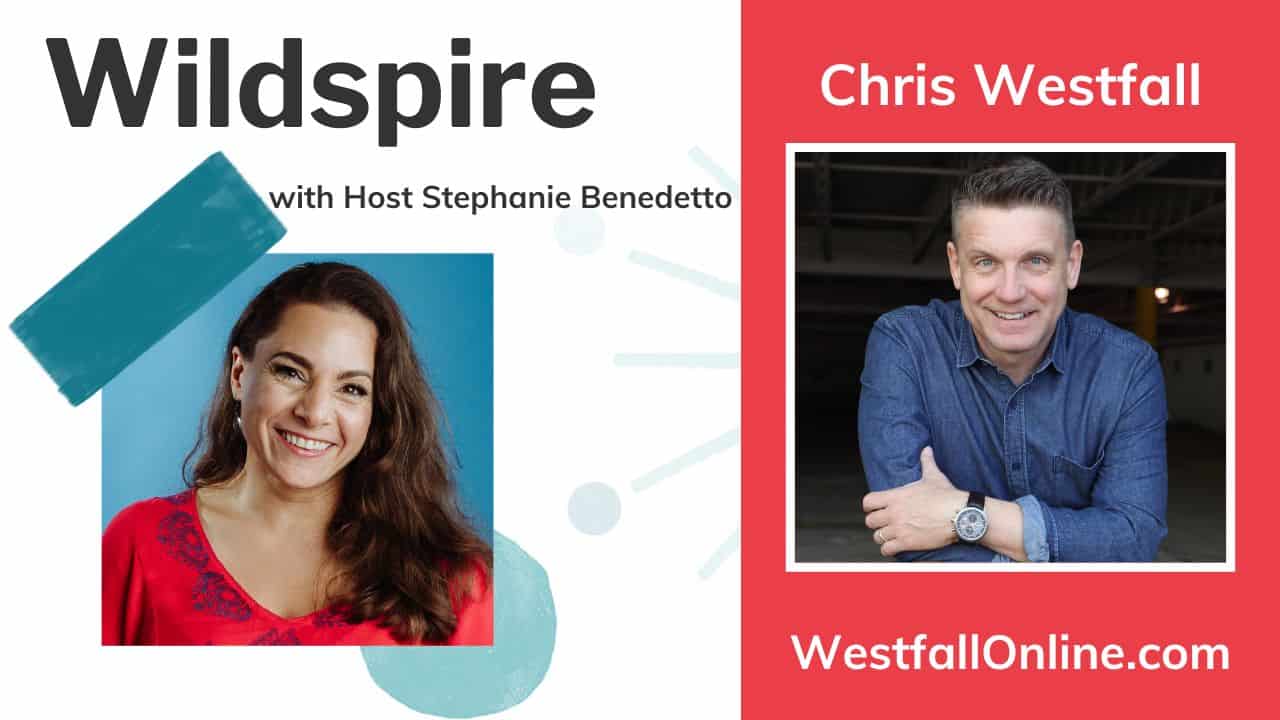 Have you ever wished life could just be easier?
Chris Westfall is a business coach who's written a book on making things easier (literally) and in our conversation we talk about writing impossible books, being at our best and what always makes things easier.
Here's some of what we explore:
Finding the courage to be your authentic self
The gateway to infinite possibilities
Writing the book you need to read – and how doing this changed Chris' life
How to know when it's time to act
Finding the miracle that wants to use you
Confessions of a neuroscientist
How to perform at your best
Listen to the podcast here:
How to Tap Infinite Possibilities and Ride the Wave That's Yours
"Life isn't easy, but there's a way to show up in every circumstance that makes things easier." – Chris Westfall
Writing the impossible will change your life. Writing the book Easier seemed impossible, but Chris says it's the most authentic thing he's ever written about being a Coach and Client. It wasn't the book he set out to write or the one he pitched to his publisher, but it was absolutely life transforming.
Chris answers the question, "What makes life easier?"
You don't have to go it alone.
There's a kindness in the design of the way things work. It's not all up to us.
The universe has your back.
Resilience and hope always exists.
Easier always exists; we just don't see it. "Hard" is a habit. The minute you stop trying to do it, a space of infinite possibility opens up.
 "We still don't know where thoughts come from and I say, isn't that fantastic? Isn't that the beautiful, rich, mystery and tapestry of life that from nothing is something?" – Chris Westfall
Show up in the unknown to discover your best self. When you show up without an agenda, you speak from your human nature and come to a deeper understanding. That's how you work at your best. When we show up and step into the miracle that wants to use us, that's when the best comes through us.
Creativity shows up when you're not on your mind. You get your best ideas when you drop out of your thinking and it's not about you. You have access to the place thought comes from, and something fresh is always available from there.
"It's never too late to step into the miracle that wants to use you." – Chris Westfall
You'll know it's time for action from an inner knowing. This isn't an intellectual understanding, but rather the movement of life that you feel by being in it.
You can run experiments to discover new things. Each time an experiment fails, you learn. You can test the waters, get curious and start small.
"You never know what might show up in a conversation that is by nature an experiment and an opportunity for discovery." Chris Westfall
Meet Chris Westfall, Business Coach & Speaker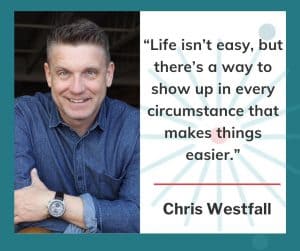 Chris Westfall is one of the most sought-after business coaches and keynote speakers in the world. He has helped launch over five dozen businesses, and has appeared on ABC NEWS, NBC TV and CNN. A regular contributor to Forbes, he has worked with thousands of leaders at Fortune 500 companies, non-profit organizations and high-tech startups.
A coach to entrepreneurs and executives around the globe, his clients have appeared on Shark Tank, Dragon's Den and Shark Tank-Australia. He regularly consults with top-tier universities
and is the author of three other books, including Leadership Language.
Connect with Chris
Website: https://westfallonline.com
Easier, the book website and on Amazon
Facebook: http://facebook.com/therealchriswestfall
LinkedIn: http://linkedin.com/in/westfallonline
Twitter: http://twitter.com/#/westfallonline
Instagram: http://instagram.com/westfallonline
YouTube: http://youtube.com/westfallonline
---
Subscribe to the Wildspire podcast: https://www.theawakenedbusiness.com/wildspire