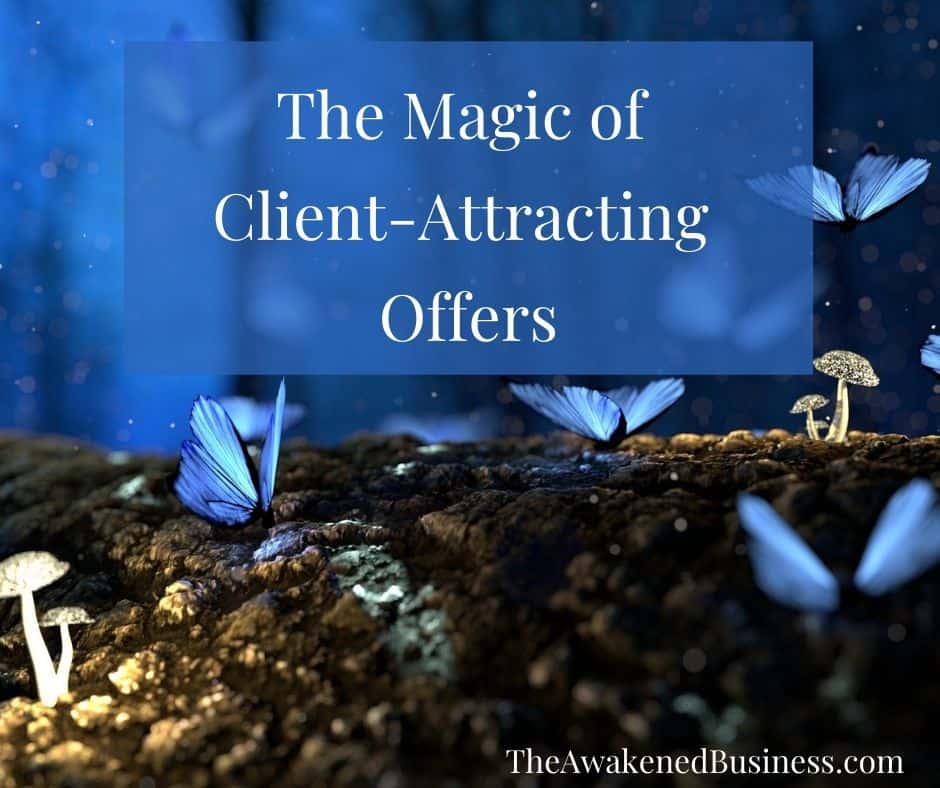 If you'd like to attract your soulmate clients, you need a clear message and invitation that communicates your value in terms of what's in it for them.

But how do you get clients for your coaching business without losing the MAGIC?

The challenge (it seems) is that getting specific and tangible means limiting yourself to what you can see as possible.

Not a problem, if you're willing to do business according to a proven formula. But the creative life, health and business coaches who play with me refuse to be held back or nailed down to a niched message that doesn't suit them.

This isn't a lecture on whether to niche your business or not.

My exploration is:

How specific do you need to be to create the results you're after?

The experts will tell you that you MUST have a specific offer promising tangible results in order to get people to pay for it. The more specific and tangible, the better.

Who is it for? Where is the starting point? Where do they end up? What results do they get?

When you get specific about what you're up to, your service becomes more valuable to the person with that specific need.

For instance, if I'm choosing between contacting:

#1 – A PR and publicity expert

Or…

#2 – A PR expert who specializes in getting free media publicity for coaches

Who do you think I'm going with?

Yep. #2 is the winner.

My hypothetical expert specializes in PR and public relations specifically for coaches (like me) and does it in a way that plays to my strengths in content creation, without requiring an advertising budget. Ding, ding, ding!

Expert #1 may do the very same things, but doesn't grab my attention nearly so quickly.

You probably get this already, if you've been around the marketing block a few times.

Once you have clarity about your offer, you can create a clear message to attract your ideal clients.

However, here's where I'd like to make a distinction that isn't often explored…

It's easy to confuse CLARITY with SPECIFICITY.

The experts teach that a "clear offer" must be specific in terms of:

Customer avatar (age, sex, background, career, status, lifestyle, beliefs, etc.)
The problem you solve
Results or outcome you deliver
Sure, all of these specifics clarify who your offer is for and who it's not for, making it more compelling for your soulmate clients because they recognize themselves in it.

However, I'm going to assert that the clarity (in you) must come before the specificity (in your offer) — IF you desire joyful creation, impact and income.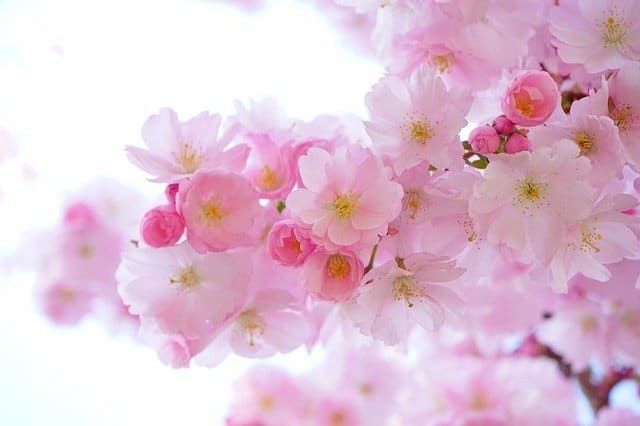 Most of my client-playmates don't know what they'd really like to do! In other words, they're not clear about the experience they'd like to create and who they'd like to show up for it.

So how can they possibly create an authentic, clear offer?

They can force themselves to get more specific about the details of their offer, but if it's not inspired by and aligned with the creation of what's alive in them, something will feel "off."

And you better believe their potential clients will feel it, too.

You get to choose the level of specificity that's a match for your creation in coaching business right now.

It really depends upon the game of business you'd like to play. (Which is something most coaches and healers aren't clear about, either, by the way.)

It begins with answering some questions honestly.

What's the intention of your coach business? What do you value most?

If you could help anyone with anything (no limits!) what would it be?

Do you want to reach more people at a lower price point? Fewer people at a higher price point?

How would you like to work with people? High touch one-on-one? One-to-many? Pre-recorded programs?

Would you like to focus on ONE service? A few? Many?

Do you desire a team in your business? Or do you prefer being a solo-preneur?

What do you love doing? What parts of what you do would you like to ditch?

Create an offer from THAT clarity.

Determine the level of specificity that feels aligned for you right now.

And then, test it out. See what happens.

Is it specific enough to get the results you desire? Or does it require more specificity?

This is playing the game your way, following your intuition, experimenting and iterating. It's not always a home run out of the gate, but it's hella fun.

It's tempting to cram your business into the template of someone else's formula, but that's working for the outside-in.

Your coaching business longs to be created from the inside-out.

It's born of the aliveness within you, and emerges into form from that place.

You'll attract as soulmate clients as you desire, sharing what you do in a way that's easy and effective.

If this isn't happening, getting some inside-out clarity about what you truly desire will help craft clear messaging and offers that get results.

This is what I love doing with my client-playmates. 🙂

Right now I have 2 openings for experienced coaches, healers and wellness practitioners to work with me 1:1 on a six-month coaching and messaging journey to connect to your inner wisdom and create your business outside (or upside, downside or beyond-side) the box.

We craft irresistible messaging woven with your deep purpose and genius gifts to attract your soulmate clients, and discover your authentic way of reaching them with joyful un-marketing. No hype or endless social media posting required.

This is best suited for good writers and/or speakers who love sharing what they know, and who are ready to create something BIG. It's currently priced at the mid-four figures, with monthly payment options.

PM me if this sounds like you, or if you're curious, and we'll have a chat to see what emerges. 🙂

Yours in creative play,

Steph

P.S. You'll notice that my invitation is crafted with both specificity and space. I know who I want to work with, the game I'd like to play and the general results you'll get, but there's plenty of room for magic and surprises.

Just how I like it.

Your offer will probably look quite different. How fun is that?

I wonder what would happen if you created an invitation that thrills your soul?