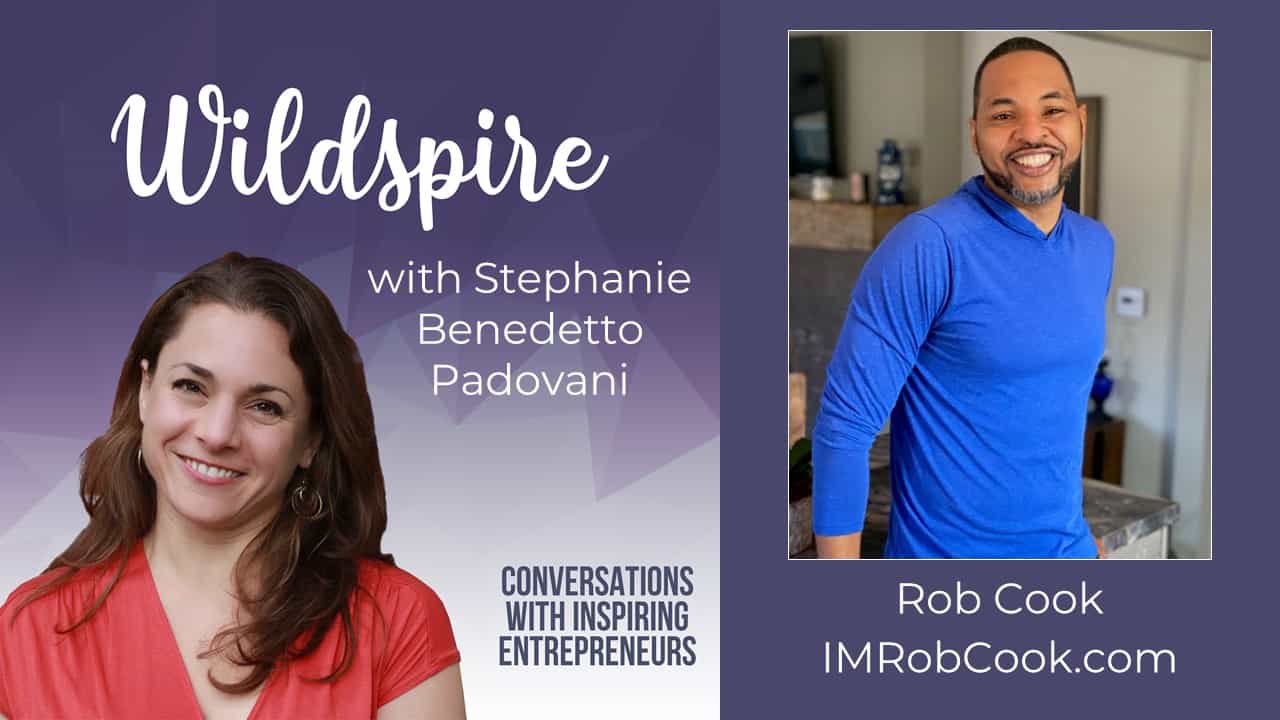 Rob Cook, a highly decorated ex-military man with a huge heart, dishes transformative coach advice with amazing storytelling. He joins me for an intimate conversation about difficult choices, the power of creating experiences, and a surprising lesson involving shoes and gatorade.
There's an innocent, irresistible charm about Rob, a gift for seeing beauty in all of humanity. He shows up and laughs with people, and their lives change, simply because he sees who they really are beyond the labels.
You're about to see what I mean.
Here's a bit of what we discuss:
Money lessons from a homeless man
How to instantly make tough choices (you're not going to like it, but it works!)
The power of creating experiences, rather than teaching, from self-defense and combat training
The understanding that changed Rob's life forever, let him escape from approval-seeking and trying to fit in
Seeing the beauty of life even in the tragedy and death of Rob's 11 month old nephew
*CONTENT WARNING: brief references to sexual abuse and violence, f-bombs
Listen and download the podcast here:
Coach Advice For Hard Times & Being You Beyond Labels
"If you make the difference, you'll make the dollar." – Rob Cook
You can stop caring about the money; make a difference and the dollar will come. "Money issues" drop away when you see that you're providing a service where people see something beautiful in themselves.  The true value can't be measured in money.
No decision is so important that it can't be decided by the flip of a coin. Most people mistakenly think the coin toss determines the "right" choice, but in that moment of truth, you'll see what your heart truly desires. If the toss reinforces your true desire, you'll accept it. If not, you'll say, "Best two out of three." The coin reveals what you already know. Try it!
People respond to the real you, not what you think they want you to be. The best business, the most fulfilling life, comes from being your authentic self. Don't measure yourself against the accomplishments of others in an attempt to fit in. BE YOU.
Overwhelming and stressful environments in the classroom can prepare you for emergencies. The actual experience in a safe space is transformational because it wakes you up to what's possible.
You can create a powerful impact with an experience. True transformation doesn't come from a lecture; it comes from activities and experiences where you learn about yourself without the preferences of others. You get to try something new and learn to trust yourself. It's in these moments that you grow, learn, listen.
Labels, boxes and categories create suffering. When you find your existence before the form of light and love, you can move from that place. Now the energy you come from is love and the actions will follow.
When you stop hating, you don't have to address the objects of your hate. When you come from love and light, you don't have to worry about individual behaviors. A loving space creates loving behaviors, and the best way to spread it is to demonstrate it. 
Reality doesn't happen to you, it happens for you. The reality you have is created by what you're feeling. Even the most tragic situations create opportunities to come together in the midst of it. 
"If I could be anything, I'd want to be a walking mirror for people to see how beautiful they are." – Rob Cook
Meet Rob Cook, Mindset Coach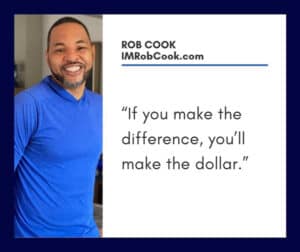 Rob is a Mindset Coach and creator of the unFIT brand. He works with clients to help them to never compromise themselves and explore their total health. Rob firmly believes his understanding of the human experience creates a natural connection for inspiring clients to convert potential into something tangible.
Born and raised in the inner city of Birmingham, Alabama. In 1996, he joined the United States Air Force, where he became a highly-decorated combat veteran who traveled the world extensively and held several high-profile positions, particularly assignments to the Pentagon in Washington, D.C. and the U.S. Special Operations Command, where he was an integral part of the elite security protection detail for our highest-ranking DoD officers and officials.    
After retiring from the military, Rob moved to the Los Angeles area and transitioned into civilian life. Through his mentor and close friend, he was introduced to the Three Principles Global Community.  He went on to become a 3P certified transformative coach through Supercoach Academy, discovering an ideal balance between the form and formless realms in his work as a Mindset Coach. As the founder of unFIT, he offers a fresh approach on How to Unlock Your Health From the Inside/Out through coaching and speaking for start-ups, non-profit organizations, Fortune 500 companies, and everything in between.
Connect with Rob
Website: www.imrobcook.com
Instagram: https://www.instagram.com/imrobcook
Facebook: https://www.facebook.com/imrobcook
Podcast: https://3pgc.org/3pgc-podcast/
---
Subscribe for updates to the Wildspire Conversations podcast here: https://www.theawakenedbusiness.com/wildspire-podcast