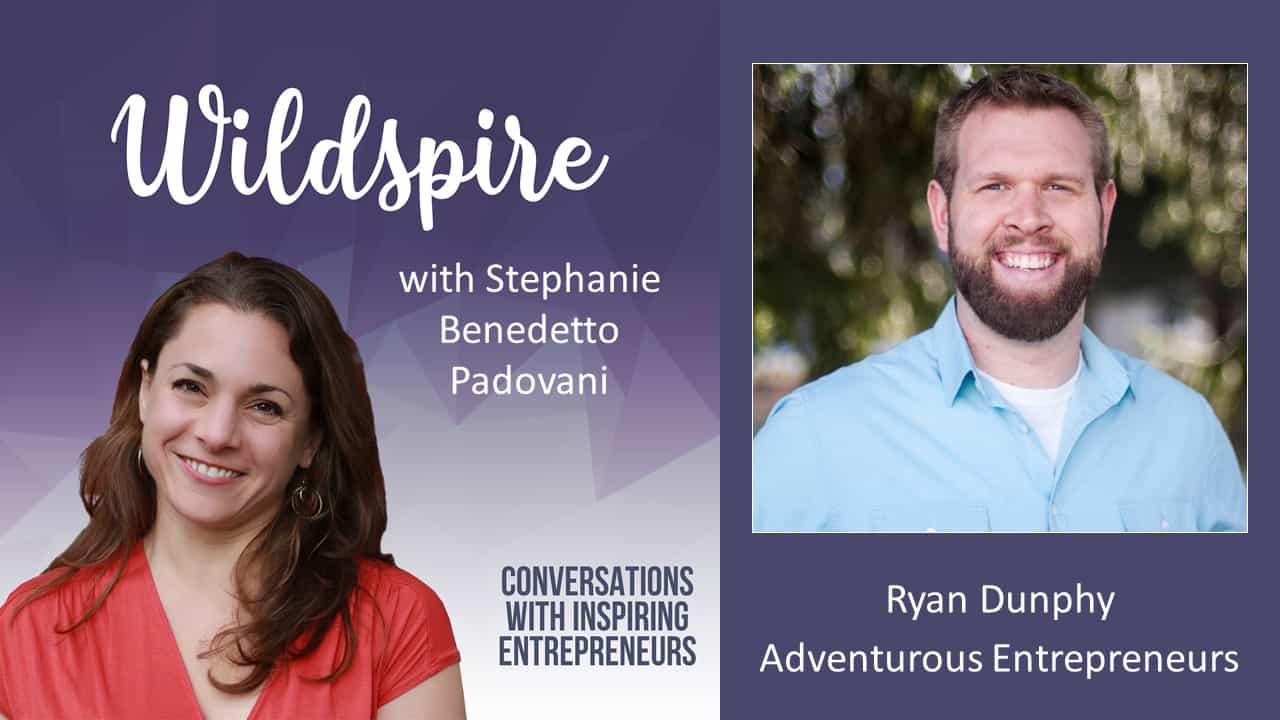 Ryan Dunphy is coach and speaker on Time Mastery for Profitability through Stress Reduction.
In this podcast episode, he asks for a better understanding of BALANCE, his word for 2020.
What unfolds is a delightful conversation filled with productivity and time saving gems, from tools and techniques to books and mindset shifts. Ryan applies his genius for mechanics to create leverage for wellness in body, mind and emotions, illustrated with illuminating metaphors…and we manage to indulge a string of Star Wars references throughout.
When Ryan reveals his coaching framework, a microniche recipe for six-figures requiring only a handful of hours every week, I pull his words together into a killer title and positioning for his book/course/methodology on the spot.
If you love real world productivity tips for a full life and sustainable balance as both a parent and entrepreneur, you'll love this rich conversation.
Listen and download the podcast here:
Here's a bit of what we covered:  
Why chasing work-life balance is a problem
The Comfy Chair experiment for inspiration and creativity
The Star Wars recipe of effortless flow
The surprising gifts of pandemic for entrepreneurs, employees and businesses
The mind-blowing concept of "what you don't know you don't know" and how it will change your life
5 ways to create boundaries between work and home for a life of adventure in any environment
How to create dynamic balance for practical living
The microniche formula for $96k per year in only 4 hours a month
The $24 exercise for creating the life you desire and the 1% self-care solution
Waking up without an alarm clock
The Mental Parking Lot exercise for eliminating overwhelm
"Work life balace shouldn't be looked at as a static point, but a dynamic average. Balance is an ever evolving pursuit, like stretching and nutrition. The smarter you work, the more you can play." – Ryan Dunphy
Meet Ryan Dunphy, Stress Reduction Expert & Corporate Guest Speaker
Ryan Dunphy is a father, husband, Star Wars fan, Jeep-lover, and adventurous entrepreneur.
Ryan is the Director of Member Support in the Speakers, Authors, and Coaches Network (Facebook Group) and is a corporate guest speaker on Time Mastery for Profitability by Stress Reduction.
His passion project is the Adventurous Entrepreneurs Community, in which he helps entrepreneurs maximize their time and outsmart the overwhelm of entrepreneurship.
Connect with Ryan:
Ryan Dunphy on Facebook https://www.facebook.com/RDWellness
Adventurous Entrepreneurs Community https://www.facebook.com/groups/222438559042997/
Speakers, Authors & Coaches Network https://www.facebook.com/groups/speakerauthorcoach
Ryan on Instagram https://www.instagram.com/ryan_dunphy_/
Adventurous Entrepreneurs on Instagram https://www.instagram.com/adventurousentrepreneurs/
Linked In https://www.linkedin.com/in/rdunphy/
Other Resources:
Star Wars Rey & Kylo Ren fight