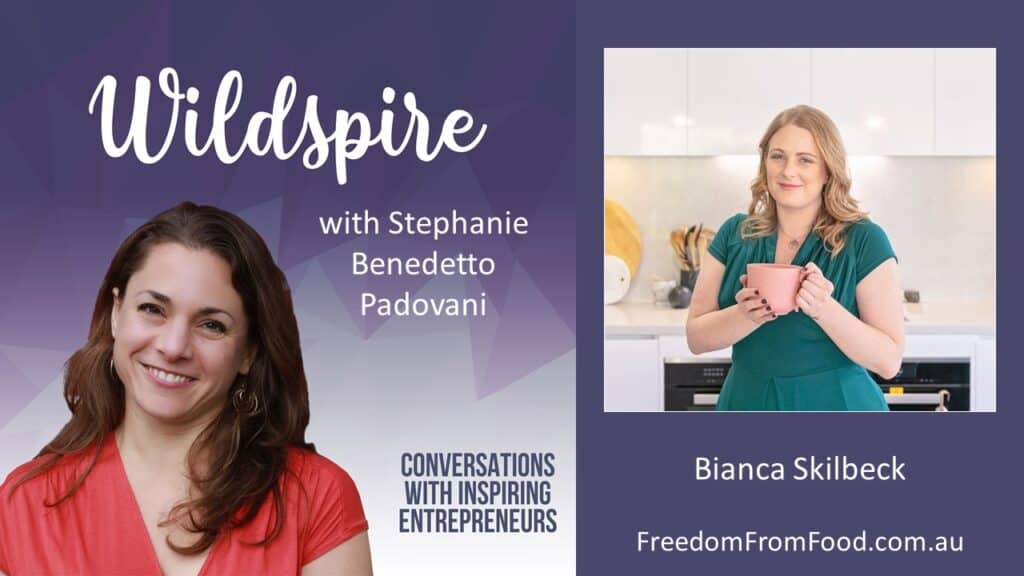 Bianca opens with a question for our exploration, "What is good therapy?"

What follows is a hypnotic conversation seeded with paradox and unanswerable questions that has me buzzing with excitement. We touch upon the elusive nature of truth, food as a metaphor, and how attachment to what we desire is the very thing that keeps us imprisoned.

What is necessary for the healing journey? "Good therapy" is described as a space of mindfulness and presence, where the therapist pulls from her embodied expertise, connecting with both her own innate wisdom and that of the client, where healing is the natural result.

Bianca is a powerful thinker and therapist whose controversial approach to our relationship with food urges us to find our own desired way of living, without the need to conform to society's standards.

If you love the process of transformation and personal growth, I think you'll find this podcast immensely enjoyable.

---
Listen and download the podcast here:

---
In this conversation, we discuss:

What is "good therapy," why it works and when it doesn't


How to embody deep listening


The myth of self-sabotage and why you really chose "unhealthy" behaviors


The counter-intuitive secret to lasting healing


The anti-diet philosophy of Food Freedom


How to "take the leap" when the outcome is uncertain and requires leaving your comfort zone.


Trusting your innate wisdom
"Self-sabotage doesn't exist. People aren't doing it because they enjoy pain; it's a desire for protection. People don't change unless they feel safe." – Bianca Skilbeck
Meet Bianca Skilbeck, Therapist
In 2014, Bianca completed her training as a clinical hypnotherapist, at which point she went into private practice and began her psychology degree through Monash University in Melbourne.
Having a special interest in the treatment of eating disorders, Bianca has continued to upskill in this field, undertaking numerous courses and workshops over the years, and she is now listed as a provider through Australia's national peak eating disorder organization, The Butterfly Foundation.
In more recent years, Bianca has become interested in intuitive eating and the Health at Every Size paradigm, and how these frameworks can help guide eating disorder recovery. Rebranding her practice to Freedom from Food, she has now refocused to specifically cater for those with disordered eating, chronic dieting, body image dissatisfaction and gut health.
These days Bianca uses a variety of psychotherapeutic techniques including but not limited to cognitive behavioural therapy, acceptance and commitment therapy, hypnosis, resource therapy and gestalt therapy. She has a special interest in working with and understanding the mind-body connection, and how the individual can work to integrate all parts of themselves to create more peace and acceptance in their lives.
Connect with Bianca:
Facebook Page: https://www.facebook.com/FreedomFromFood.ED.Recovery
Facebook Group: https://www.facebook.com/groups/121500031767460
Instagram: https://www.instagram.com/freedom.from.food/
Website: https://www.freedomfromfood.com.au/
Subscribe for updates to the Wildspire Conversations podcast here: https://www.theawakenedbusiness.com/wildspire-podcast/