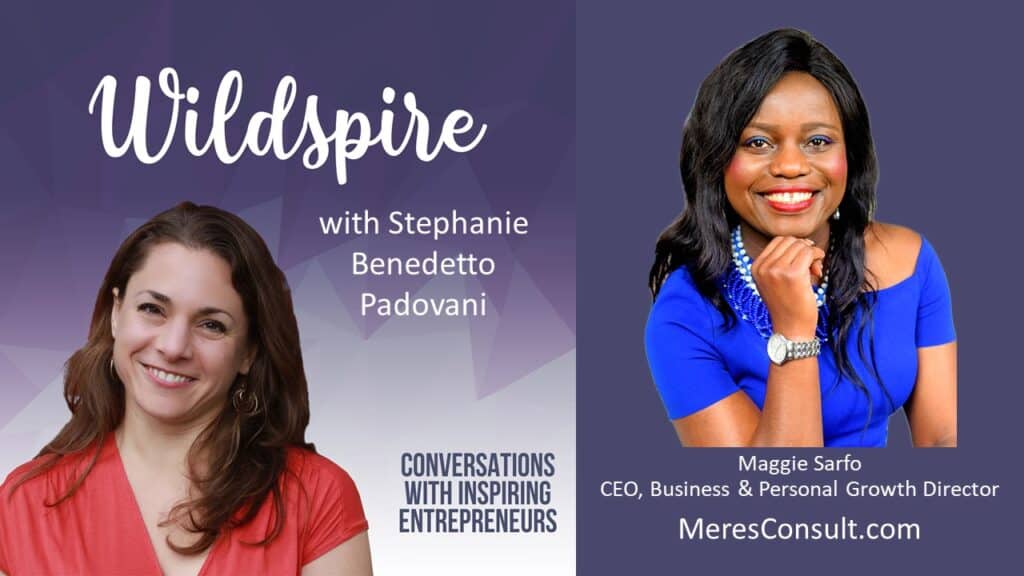 Maggie comes with the question, "How can I more powerfully connect with my ideal clients in a way that gets a response?"

What follows is a fascinating dive into Maggie's purpose, story and how to uncover the language she can use to engage her clients in the deeper purpose and movement of what she's creating for herself, her clients and the world.

You'll also learn about how Maggie integrates her success in the corporate world with her spiritual training as an Akashic Records Consultant and blueprint reader in her mission to remove old structures and conditioning that no longer serve so that something new can emerge.
Watch this episode:

---
---
Listen and download the podcast here:

Here's a bit of what we explored:

How to articulate your deep purpose as a movement people want to join and engage clients and customers on a deeper level.


Maggie's vision for an ideal world and how it translates into a powerful business message.


Dealing with the challenges of transitioning from the traditional corporate environment into your business ownership when what you do "isn't normal."


The obstacles keeping executives and high-achievers from making the leap to the next level.


The surprising ways success actually holds you back from evolving to the next level, and how to move through it.


How your soul's blueprint holds the keys to unlocking your success in life and business.


The Akashic Records for personal and business growth.


The conditioned thinking you MUST release in order to make room for the full impact of your vision.
Meet Maggie Sarfo, Personal & Business Growth Director

I met Maggie at a Soul Fair retreat in Sedona where we were both presenting and we reconnected afterwards. I've been continually impressed with her powerful networking talents, energy and strategic visioning, which you'll get to experience in our conversation.

Maggie Sarfo is a passionate author, speaker and advisor for inspirational business leaders,
entrepreneurs and professionals; with a special interest in technology, B2B, women in business, and high growth companies embarking on ambitious growth strategies and people transformation.

She's CEO of Meres Consult Ltd and Regional Director of The Athena Network, City of London.

For over 18 years, she has inspired business leaders, entrepreneurs and professionals for growth.

She takes a personal interest in ensuring that every business she works with is hugely profitable (if that's an ambition).

Her work with world class advisory and firms like Gartner, WPP, GLG, Blake Morgan LLP and The Wellness Universe led to partnering with and over-delivering on numerous growth and
people transformation programmes, the majority of which involved enabling clients to be hugely successful in their roles or transitioning into entrepreneurship and other ways of being.

As a certified Akashic Records Consultant she also works with clients to identify/develop their true purpose or mission and align this with life, business, career, relationships etc. She holds an MBA and is a member of the Chartered Institute of Personnel Development (UK).

Her blog (maggiesarfo.com) is her playground, where she explores the topics of leadership, business/personal growth and peak performance.

Connect with Maggie:
Website: https://www.meresconsult.com/
LinkedIn: https://www.linkedin.com/in/maggie-sarfo-a9061613
Blog: https://www.maggiesarfo.com/
---
Subscribe for updates to the Wildspire Conversations podcast here: https://www.theawakenedbusiness.com/wildcreation