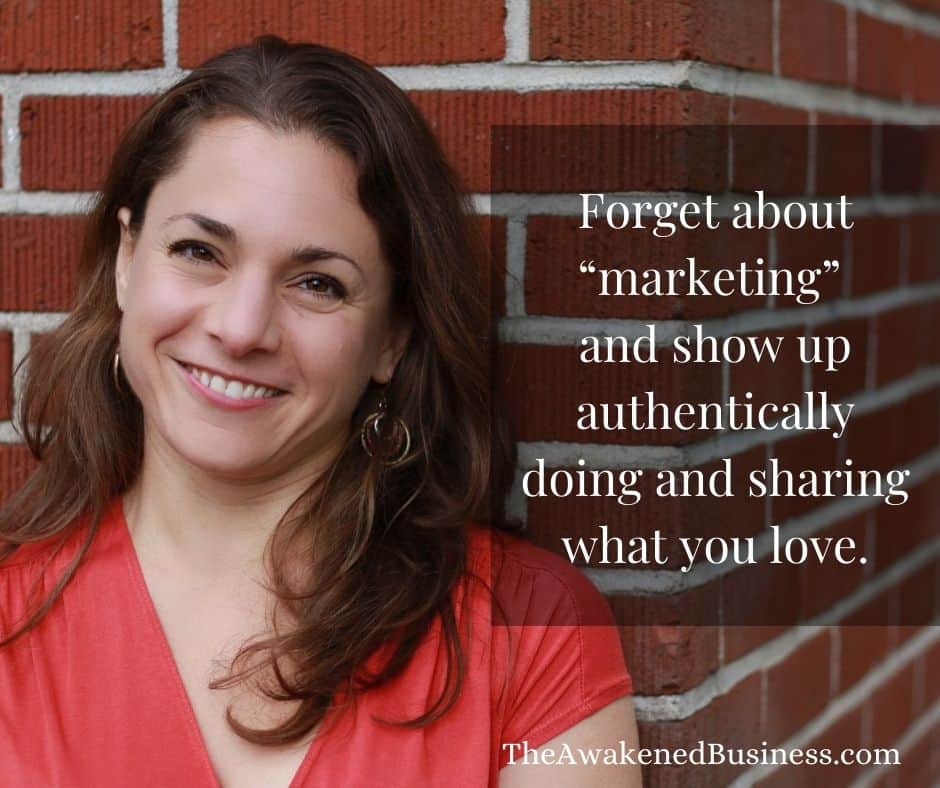 Have you ever wished someone could do your marketing for you?

"I just want to help people!"

Well, you can — though I wouldn't recommend it. Here's why:

* It's expensive hiring someone who REALLY gets the essence of you, your beliefs, experience and language, and who then creates content, copy and offers for you.

(There's a reason marketing experts who get results are highly paid!)

* People with more "affordable" pricing usually don't know how to create a powerful offer that's aligned with the soul of your business. You end up with filler content that does the job of showing up, but doesn't get the results you're after.

* Even if you eventually plan to hire someone else to do your marketing, it's still a good idea to know enough to assure they're doing a good job.

However, finding clients doesn't have to be painful!


My suggestion is to find someone to co-create with you.

Someone who draws out your genius and articulates what you do in an offer that's aligned with your values and desire.

Someone who honors your inner wisdom to navigate your path and who helps find YOUR way of doing business, without forcing you into a formula that doesn't fit.

And who then teaches you the elements of client-attracting content and offers, and how to engage an adventure of joyfully sharing on the platforms and mediums that light you up…so you can do it yourself in the future.

(This is the game of un-marketing I'm playing, by the way.)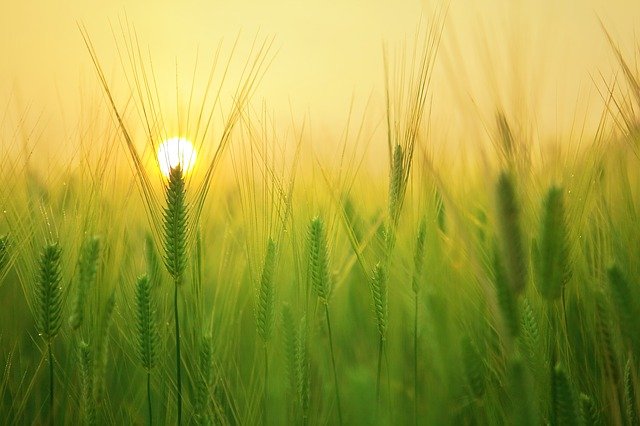 What if you forget about "marketing" entirely and allow yourself to show up authentically doing and sharing what you love?

It might look a little like this:

🔥 Throwing out the "rules" of marketing and questioning your assumptions.

Do you have to be "consistent" with your content creation schedule, branding and message?

Must you have a lead magnet, website and email nurture campaign?

Do you have to have a micro-niche?

Maybe. Maybe not.

If they tell you it's a must, I'll find an exception for it.

🔥 Act on your innate wisdom.

You know that quiet voice that gives you a clue just when you need it?

Let that be the captain of your ship.

It comes as random thoughts, curiosities, inspiration, enthusiasm and sometimes just knowing.

It's a nudge or a hunch.

Notice it and experiment in following your wisdom without needing it to make sense. It will take you to amazing places.

🔥 Do what's fun.

This advice is two-fold:

Do, say and be things that feel fun for you.

And find the fun in everything you do.

Whether this looks like "business" or not, it will overflow in creativity and joy in every area of your life.

You'll find yourself doing more, which inevitably means getting more results, feeling alive and enjoying the hell out of life.

🔥 Try shit and see what happens.

Play. Experiment. Explore.

Show up and wing it.

I've committed to writing 50,000 words of a novel this month…and I have NO IDEA what my characters are doing, even as I write it. And yet something is emerging.

The less worried you are about getting it right, the more you'll do and learn. And you'll have lots more FUN. (Did I say that already?)

Lest you begin to think I don't take this business thing seriously…

(Who, me?)

I am deeply serious about creating impact for joyful creation in the world.

I just don't think it's that big a deal if it doesn't work out according to my plans. In fact, that's part of the fun that I'm learning to embrace.

So you might experiment with ditching the idea of marketing entirely…and see what happens.

Then you can "just help people" because what you love to do IS your "marketing."

Yours in creative play and un-marketing,

Steph

P.S. Speaking of playing the game of changing the world…

I currently have 3 openings for experienced coaches, healers and wellness practitioners to work with me 1:1 on a six-month coaching and messaging journey to connect to your inner wisdom and create your business outside (or upside, downside, beyondside) the box.

We craft irresistible messaging woven with your deep purpose, mission and genius gifts to attract your soulmate clients, and discover your authentic way of reaching them with joyful un-marketing. No hype or endless social media posting required.

This is best suited for good writers and/or speakers who love sharing what they know, and who are ready to create something BIG. It's currently priced at the mid-four figures, with monthly payment options.

Contact me if this sounds like you, or if you're curious, and we'll have a chat to see what emerges. 🙂