I got a lesson in why it's so important to be clear about HOW you get results for clients if you want to attract clients you love who get amazing results and become raving fans.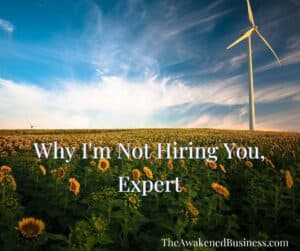 Here's the story:

I've been considering whether or not to hire a particular consultant. He brings the goods and I know working with him will be a valuable experience that creates results.

But something just wasn't feeling right through the whole process.

I mean, he has integrity, knows what he's talking about, and has an offer that delivers exactly what I need.

This morning it dawned on me:

I don't feel recognized and appreciated by him. (If you follow Human Design, this is particularly relevant to me as a Projector.)

I don't feel a personal connection, and that's important to me.

It's not that this individual doesn't care for his clients; I can see that he does. But all he needs to say "yes" to me as a client is for me to meet his tangible criteria.

He's not interested in my personality, my work, or whether or not he finds it inspiring. He doesn't want or need to talk with me before taking my money.

For me, enjoying the experience of working with someone is equally important to the results it creates. If not more so.

It just doesn't feel aligned to enter into an agreement from this place.

So even though every other element was present, I'm not going to hire him.

It's so good to have this clarity!

I love taking my time connecting with potential clients before entering into a coaching arrangement.

I want to be inspired by them and the way they see the world. I want them to feel comfortable and cared for in an intimate relationship with benefits far exceeding the tangible results we're after.

It makes sense that I'd prefer this in relationships with the service providers I hire, too.

Now, my point ISN'T that you need to cultivate personal relationships with your clients before selling to them.

This particular individual is an expert who makes lots of sales without doing this, and it works for him.

What's really good about the experience is that it's clear that if I want a personal relationship with a service provider, that ain't him.

I'm not his ideal client.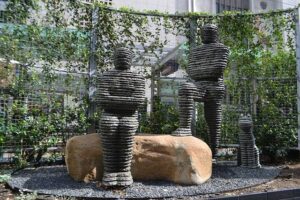 This is a good reminder why it's important to talk about your unique methodology, beliefs, and how you work in your client-attracting content — it will be extremely attractive to your soulmate clients, and drive away those who aren't a match.

The last thing you want is for a client to show up with expectations that you'll be informal and friendly with them, when you prefer to keep it professional.

Or for someone to hire you for weight loss help expecting nutritional advice, when you focus on stress relief and exercise.

If you're attracting leads or clients who don't get what you do, or resist the way you do it, then you need to be clear on this UP FRONT in your messaging.

HOW do you do what you do? Specifically?

Some coaches use tools like Time Line Therapy, EFT or hypnosis.

Some have a style that's heavy on accountability and performance tracking.

Some rely on their intuition, stories, and use playful questions to gently guide clients into new insights that change their lives and create inspired action as a happy by-product. (That's me.)

Communicate your process for doing what you do so that your clients know what to expect and are excited about the journey.

WHO do you do it for? Who isn't an appropriate client?

Be explicitly clear about who you'd like to attract. Describe the talents and skills they bring to the table, as well as the problem they have that you solve.

Describe where your ideal client is now, and where they'll end up when you finish working together. What results can they expect?

This level of specificity also demonstrates your expertise, by the way, so that people clearly get the value you bring. You'll get more leads and higher quality ones.

I'm curious, what was your last experience hiring a professional coach or consultant like? How did you know they were or weren't the one for you?

Yours in creative play,

Steph

P.S. I have a one-on-one 12 week coaching journey for experienced coaches, healers and transformational experts who are growing their businesses online. We'll create an irresistible offer for the service, program or course you're so inspired about that you can't NOT share, and get your first sales on the path to soul-aligned consistent $10,000 income months.

You'll need to be an expert who already gets results for clients and a good (or great) writer and/or speaker who loves sharing what you know. Contact me if you're interested and we'll have a chat to see if I can help. 🙂