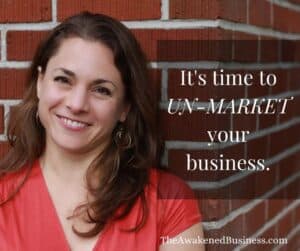 I've been delighted to explore finding my soulmate clients without "marketing."

Here's something really amusing to note:

"Marketing," as a concept, is totally made up. You can't put it in a wheelbarrow or pick it up. While it represents "actions necessary to do business," its meaning is entirely subjective.

Many of us (myself included at times) have made up "marketing" as a painful, inauthentic or boring experience.

Marketing doesn't even exist as a THING in the first place.

So…

I'm throwing out my (made up, useless) ideas about marketing…

…and inventing something I'll call "unmarketing."

Unmarketing is when you strip out all the unnecessary strategies, gimmicks and tactics…and simply show up as YOU doing what you love to do, and share it in a way that makes it easy for your soulmate clients to find and hire you.

Doesn't that sound more fun?

So if you want to find clients, how do you do it without marketing?

It begins with the question:

How do you most love to share what you do?

The answer will be different for everyone.

Now, do it THAT WAY so it's easy for your soulmate clients to find you.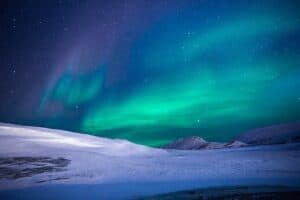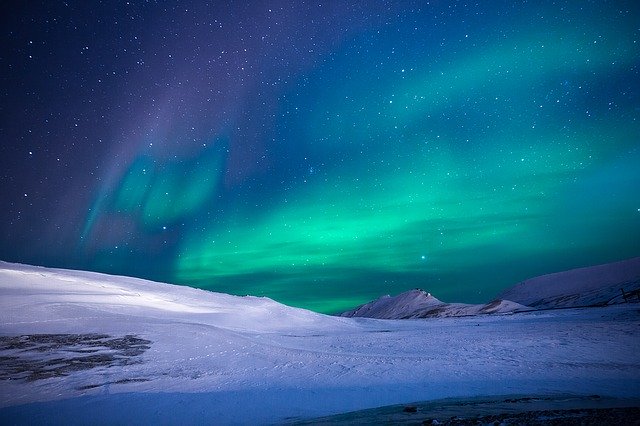 Here are a few ideas:

#1 – TRANSFORM

Let your transformation work BE your marketing. Create content that transforms. Show the transformational journey of your ideal client, the beliefs and behaviors that change, create the insights, and tell them how you can facilitate that journey.

(This is one of my personal favorites and you can learn more about it here.)

The medium for your transformational content might be written, video, audio, visual, whatever floats your boat.

Or host a group coaching journey or workshop and do it live.

#2 – TALK

If you're a talker, tell people about what you do.

Speaking presentations, in person, networking groups, workshops, video, audio. Get a booth at a fair or conference and chat up the attendees.

#3 – WRITE

Write about the transformation you create in social media posts, articles, blog posts.

Submit your pieces to websites and news sites, Medium or Elephant Journal.

#4 – TEACH

You might create a video series, zoom event, or use any of the above mediums to teach people about what you do and how it helps them.

These might be bite-sized nuggets, long-form content, or something in between.

#5 – CREATE

What do you create as part of your business? If you're an artist, share your creation process with others, on the page or in video.

You might walk people through your creation journey as a writer, speaker, teacher or coach. Let them watch as you create.

#6 – CO-CREATE

Partner with others in new services and offerings. Co-create with your clients and record it as a podcast, inviting others to watch and listen in. (I've done this one with my Wildspire Podcast.)

Invite others to co-create with you in a roundtable or panel discussion and share it. Interview experts your clients can learn from in Facebook lives.

#7 – RESEARCH & CURATE

If you're constantly studying about what you do, share what you've learned. Collect the best resources to help your clients, curate the best and share them on your blog, social media content, on Medium or in YouTube videos.

#8 – HELP

If you love helping others, find places where you can do this in a way that lets your potential clients learn along.

Answer questions related to your expertise in Facebook groups or on Reddit. Solicit questions from your clients and answer them in your email newsletter or social media posts.

There are dozens (if not hundreds) of ways in the categories above to let what you love be how you find your clients, and dozens of mediums for you to choose from.

There's gotta be ONE that lights you up.

Which is the most intriguing?

Which would be the most fun?

Which are you already doing now and how can you do them more effectively?

Regardless of which form you choose, what makes it "unmarketing" is that it's natural and easy for you.

And what makes it effective at generating leads — this is so important! — is including the necessary elements to show your soulmate clients how to get the result or experience you give them. (More about that via the links in the comments below.)

I have a beta-program that will be launching soon (like, next week soon!) for experienced coaches, healers and experts to create consistent $5,000 or $10,000 income months by creating transformational content, telling their soul story, and doing joyful "unmarketing."

You must be a good (or great) writer or speaker who loves to share what you know, and who gets amazing results for your clients. Contact me for more details if you're interested and we'll have a chat.

Yours in creative play,

Steph