Since discovering that I was a Projector in Human Design some years ago, I've been living in the question:
"How can I do business and marketing and a Projector?"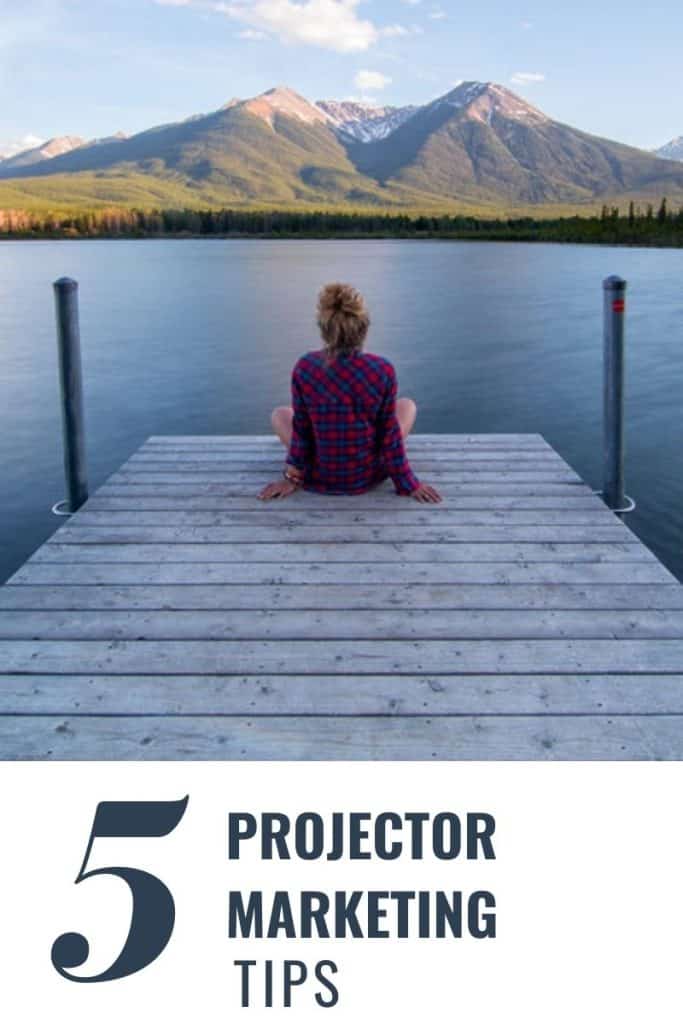 Here are a few things that have proven helpful for me and my Projector client-playmates that I'm excited to elaborate on in my Marketing For Projectors workshop with Dani Gardner.

Even more ideas for Human Design Projectors in marketing and business are in the video below.

Human Design Projectors In Business & Marketing

#1 – Slow down. Like waaaaay down.

You're not designed to work 14 hour days. Or even 8 hour days, most likely.

The amazing guidance you have to offer will have a greater impact when you get lots of sleep, focus on one thing at a time, and take naps. 🙂

#2 – Stop pushing and "generating."

When you stop following the doctrine of Just Do It and Make Things Happen, your own magnetism has time to work its magic.

Do what you love and share it in ways that light you up. The invitations will follow naturally.

#3 – Attract your special (small) tribe of humans; don't follow the masses.

A Projector is designed to serve a very specific group of people who will recognize you naturally when you're in your element. Others will ignore you, and that's fine.

Don't be seduced by chasing likes and a huge audience. You only need a small, engaged group to create impact and income.

#4 – Stop "being visible" and be YOU.

When you show up as yourself, doing whatever it is you love to do — whether that's kinesiology or painting or walking your dog — you're naturally magnetic.

You don't need a "strategy" or agenda to attract clients when you're being your authentic self.

#5 – Share your advice and wisdom as content. (You're already invited!)

You'll likely meet someone and have insights you're dying to share, but if you do so without being invited, it can come across as bossy or invasive. It won't be received, which just feels icky.

But…

You can translate those insights into an article or video for a general audience and share that.

It will be valuable for those you're here to serve, and they'll recognize you through what you share.

Attach a clear, gentle call to action, and it's a natural way to get potential clients.

Marketing For Projectors | The Workshop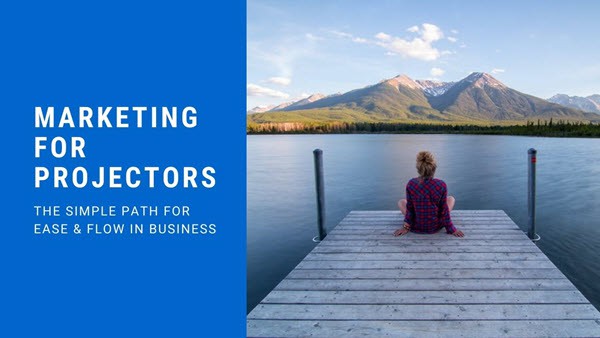 In this 90 minute workshop, we'll explore:
Why mainstream business concepts such as "showing up consistently" and "being visible" don't work for Projectors.


What "waiting for the invitation" looks like when you're doing mass marketing online, launching products and hosting events.


How to know which invitations to accept and which to ignore.


Specific business models, marketing routines and strategies well-suited for Projectors.
I encourage you to experiment with your own Projector Human Design, as I've found it a pathway to creating clients and income with authenticity, as well as growing a deeper understanding of your gifts as a Projector.

Yours in creative play,

Steph