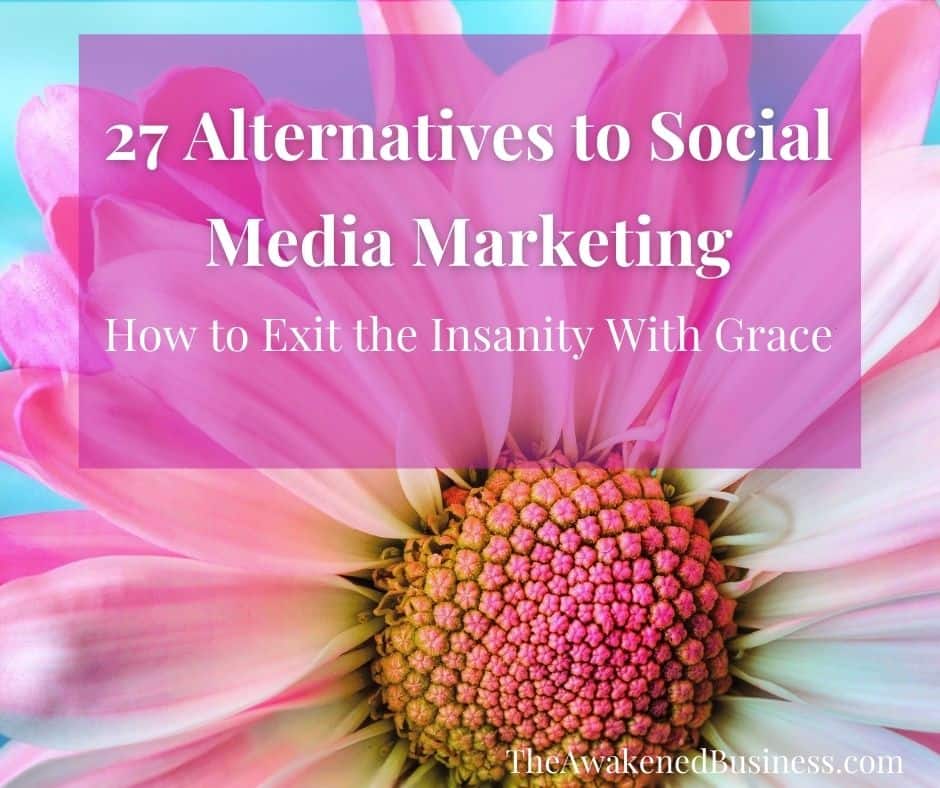 If you're considering an exit from social media for your coaching business, you're not alone.
Even these big brands are leaving social media, and coaches who are alarmed by the damage to their well-being by addictive platforms or ethical issues are doing the same.
So the big question:
Do you HAVE to use social media to have a successful coaching business?
I'm here to tell you that you don't have to do anything, including the use of social media, unless you want to. You get to bend, break or reinvent the rules and change it as you go along. Not that you need my permission or anything, but you have it.
There are hundreds or thousands of ways to reach potential clients. (Here's a list of 171 ways to market just to prove the point.)
So if you don't like it, you can choose to do it differently.
A few examples of coaches and entrepreneurs who are leaving or limiting their use of social media:
Avalon Darnesh of the Blossoming Woman made her Facebook Exit on 11/11. She outlines her strategy and tips for weaning yourself away, and shares her personal reflections on three weeks of life Facebook free in this video.
Nico Olivieri and Sharon Castle are deliberately connecting with smaller, more engaged audiences off social media using Substack and Whats App. Learn more about the social media alternatives that are working for them in this piece.
Danielle Gardner places strict limits on her social media time. Publishing valuable articles on her website, building her email list, and nourishing referral connections are preferred client-attraction strategies. Check out the fabulous interview she did with me sharing her quiet marketing approach.
Dave Booda uses Facebook as a one-way broadcasting platform to share his writing and art by eliminating newsfeed distractions and inviting true fans to join his email list. See his detailed explanation of how to take back your power from social media.
Here's a roundup of Instagram artists who built their businesses on Instagram and are now leaving or on hiatus from the platform. There's an entire Patreon offering devoted to sharing tips for a social media exodus.
So, yeah. There's another way and these entrepreneurs are proving it.
How Do You Know It's Time to Quit Social Media?
Only you can know for sure, but these questions, inspired by the experience of those who've gone before, can guide you.
Is it social media itself or the way you've been using it that's not working for you? Or both?
I see two common situations that lead people to consider quitting social media for their businesses:
#1 – Those who abhor social media because it violates their principles regarding data privacy and ethics
#2 – Those who feel their well-being is negatively impacted by exposure to antagonistic posts, addiction to likes and wasted time
If social media in general, or perhaps one platform in particular (ahem…I'm lookin' at you, Facebook) feels out of alignment, please follow your values. You don't need to quit cold turkey, but you probably already know it's what you're going to do at some point.
If you find yourself in group #2, there's a lot you can do to minimize the unpleasant side effects of social media, while still using it for your business.
Some examples:
● Eliminate the distraction with newsfeed blocker apps or productivity tools like Rescue Time.
● Remove apps and notifications from your phone.
● Create a document linking to the pages where you'll post and go there directly to avoid the newsfeed.
● Follow people of interest through alternative means like email instead of social media.
● Plan your social media posts strategically to minimize time and maximize engagement.
(See Avalon Darnesh, Dave Booda and Danielle Gardner's detailed suggestions in the above linked articles.)
Long story short, if you choose to continue with social media, use your creativity to find a way to do it sanely and healthfully.
If you didn't "have to" use social media — and you didn't find it stressful — would you do it?
This can help you clarify which camp you're in. You might discover that you're in both.
Where are your clients coming from now?
If all or most of your clients are finding you via social media, it's probably wise to find alternative means to connect before leaving a big, gaping hole in your client-attraction activities.
Check your website analytics, social media insights and referral tracking before you take action. Get clear on what's actually working to attract clients now, and it will help you discern your next steps.
If you could connect with potential clients ANY way, what would you choose?
Take the "have tos" and "shoulds" out of the equation for a second, and notice your response.
If it wasn't impossible to have a successful business without social media (and it isn't!) would you choose another way?
Please don't let what anyone says influence you to go against what's true for you.
Authentic Visibility Coach, Nicola Chung, who is preparing her own Facebook exit in the coming year, offers this advice:
● Be aware of the fears coming up around leaving. "It's going to ruin my business!" or "What if I leave and six months later, I have to come back?"
● Know what's stopping you, and don't let fear run the show.
● If you're excited about what you're doing, trust that it will draw your tribe and they and follow you.
"I want to attract people because they love what I have to say. I don't want to make a loud ad or content piece. I want people to interact because they want to, not because I'm capturing their attention by being aggressive."

Nicola Chung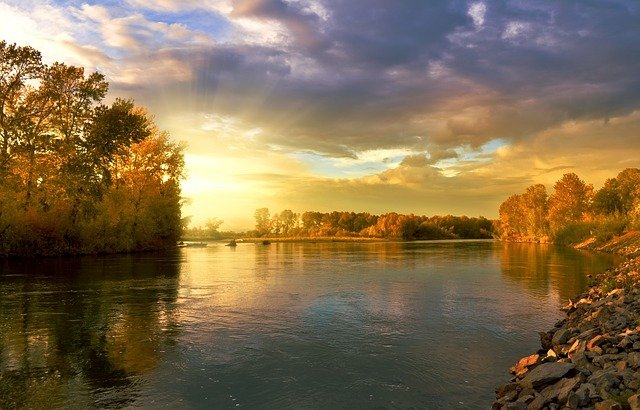 So You've Decided to Leave Social Media. Now What?
The first thing to do is establish the functions social media is filling for your business so that you can replace them.
Things like:
● Finding clients
● Inviting people to discovery calls
● Sharing your content
● Hosting a free or paid community
● Connecting with referral partners
Once you're no longer doing these things on social media, you'll probably need to do them somewhere else.
If you have a bone to pick with one specific social media site, you might replace it with another.
If the options start to feel overwhelming, keep it simple. I like to ask this question of my client-playmates:
"If there was no such thing as the internet, how would you find clients?"
Well, you'd talk to people. You'd have actual conversations with them…instead of blasting out one-way messages that get drowned out in social media noise.
If you're a coach, having conversations is kind of your specialty.
How can you have more conversations?
Go to where your potential clients hangout and start up conversations. Invite them to a deeper connection. Keep it simple and real, with deep conversations as your focus.
How many conversations do you actually need to fully book your practice?
Leaving social media is a good time to come back to the essentials. We've been conditioned to pursue more followers, more money, more reach. And that's great, if it's what you truly desire.
It's time to consider what you really need. When is it enough? A smaller group of true fans can be far more profitable than a large social media following.
I love this example of a hair stylist who has a successful business with no website, so social media, and no advertising. She's exceptional at what she does and courts repeat business.
There's something refreshingly simple about doing only what's necessary, and nothing more.
Finding Your New Client Attraction & Connection Platforms
There are dozens of alternatives to Facebook groups (I'm currently compiling a list) and you can build a thriving community without social media.
But you'll still need to consider how to attract new potential clients.
I help my client-playmates (un)market their businesses by forgetting about "marketing" all together to simply do what they love and share it as transformational content, without the hype and social media hoopla.
A few questions to inspire your creativity:
How can the transformation you provide BE your "marketing"?
What is most fun and enjoyable for you?
There's no need to do or anything just because someone says you have to do it. Choose something you're inspired or curious to learn more about.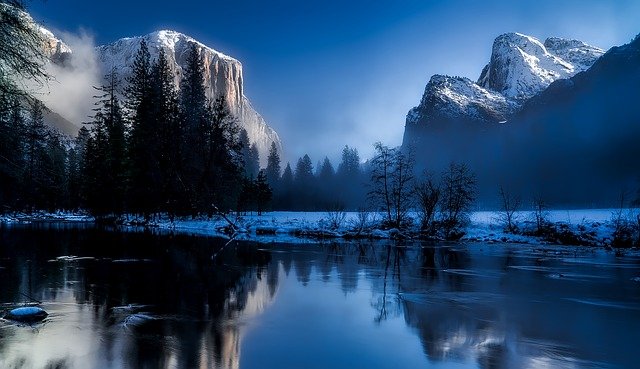 27 Free or Cheap Alternatives to Social Media Marketing
I've included a few social media sites that tend to be more palatable for coaches, but feel free to ignore them.
If you enjoy writing:
Blog articles on your website answering the FAQs and concerns your ideal clients are searching


Guest blogging or writing for the websites of entrepreneurs' who work with your soul tribe (consider creating content for their newsletters, too!)


Publish your articles on Medium


Public relations and PR for coaches lets you become a featured expert in the press or published as a content provider in magazines


Sign up for HARO and become a resource for journalists


If you enjoy speaking and teaching:
Create and market a course on sites like Udemy, Thinkific, Skillshare, or Podia


Broadcast videos on YouTube, TikTok, Twitch, Daily Motion or Instagram


Host live or remote workshops


Host an online summit or interview series with experts who promote to their audiences


Start your own podcast


Join a network like Podcast Guests to be a guest
If you enjoy coaching (and I hope so!):
Offer intro coaching or consulting sessions on Upwork or Pick My Brain


Lead group coaching circles or experiences


Start a podcast sharing real coaching sessions (like my Wildspire Podcast)


Ask your clients to send you referrals and/or create a referral program

If you love connecting with people:
Create a referral group or mastermind with other coaches


Network with other practitioners who serve your market, promote them first, then serve their audience.


Collaborate with other coaches and teachers to create offers for both your audiences


Present to other people's audiences and invite them to join your community


Host a Meetup group
If you love community:
Facilitate your own private community and make it so outstanding that your fans invite friends


Join associations and groups where you get involved in leadership


Connect your to current tribe with email, Whats App or Marco Polo Channels


Host virtual events and facilitate connection with your guests with a service like Jube

If you love graphic design:
Make slideshow videos of your images with audio and share to your blog, email list, YouTube or Daily Motion
A Thriving Business Without Social Media Marketing
Choose one of these alternatives that most appeals to you and begin exploring. Learn about how to use these platforms or do these things effectively.
This is really just the beginning, as I haven't even touched on paid advertising and offline options.
The more you see that a thriving business can be created without social media, the more you'll be open to finding your own way.
If your head is swimming with the options or you're excited to continue the exploration, contact me for a free Wild Creation session to find YOUR way of authentically connecting to soulmate clients, no hype or social media required.
Yours in creative play,
Steph
P.S. You're also invited to follow my No Social Media (Un)Marketing Experiment for more tips and information on how coaches are finding success without social media here.